HIACE
Rear seat full flat possible, family type camper.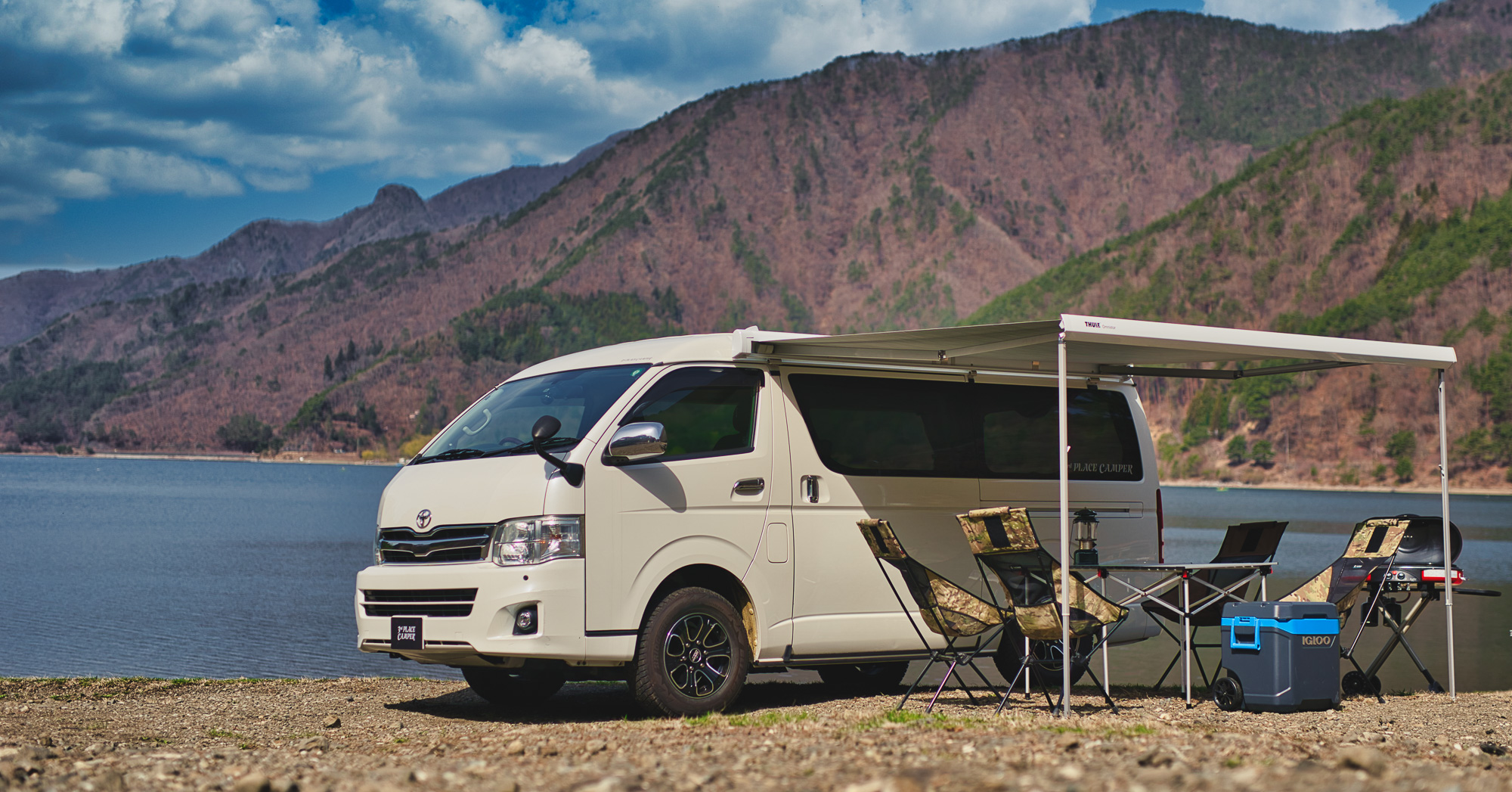 Standard Equipment
ETC
Car navigation
Detachable center table
Internal 100V power supply
Inverter
Side awning
Dashcam
Precautions when driving

Campers are often equipped, so in addition to the usual pre-operation inspections, check the following:
Did you store and lock each storage?
Did you secure the package?
Did the side arunning be stored?
* Campers have a higher center of gravity than general passenger cars, so rolling (sideways shaking) and pitching (vertical shaking) during driving are larger. In addition, since it is susceptible to the influence of the lateral wind, please be especially careful when driving at high speed and keep safe driving in mind.